Ceramic Coating Chichester
WrapUK offers the latest in ceramic coating technology in and around the Chichester area.
Ceramic protection is, without doubt, the optimal way to maintain your car's stunning finish and ensure that daily wear and tear is kept to a minimum.
Book an appointment at our Chichester studio!
WrapUK applies professional ceramic coating to vehicles from Chichester and beyond, protecting the paintwork from scratches, fading, environmental impacts and other damage. It's a cost-effective way to keep your car looking in pristine condition and protect your paintwork long into the future.
Our unique formula has been designed to provide a super-strong bonding ceramic, unlike many other ceramic coatings that require multiple layers to perform effectively.
The WrapUK team expertly applies your coating after preparing your car in our paint correction stages. The applied ceramic coating fills paint gaps with a clear protective coat, using nanotechnology to cure within a 9h+ hardness.
Ceramic coating

 

is an eco-friendly way to protect your car's finish.
Ceramic coating

 

is resistant to fading, staining, and scratching as a long-lasting defence.
Ceramic coating

 

makes your car easier to clean, preventing dirt from sticking.
Ceramic coating

 

is invulnerable to water and oil stains, conserving quality paintwork.

Ceramic coating

 

is durable and can remain effective for years to come.
3 Bucket Wash
Paint Decontamination
Paint Correction – Stage 1
Alloy Wheel Protection
Glass Coating
2 Year Ceramic Coating
3 Bucket Wash
Paint Decontamination
Paint Correction – Stage 1
Alloy Wheel Protection
Glass Coating
5 Year Ceramic Coating
3 Bucket Wash
Paint Decontamination
Paint Correction – Stage 2
Alloy Wheels Removed
Alloy Wheel Protection
Glass Coating
2 x 5 Year Cermic Coatings
Benefits of Ceramic Coating
Ceramic coating is an eco-friendly way to protect your vehicle, with a thin, smooth layer applied carefully to the surface. The coating is made of tiny, incredibly robust particles that bind together to create an enduring film shielding your bodywork from external elements.
Infallible Protection from Staining
Acidic contaminants and grease in road spray, combined with harmful UV rays, can cause rapid bodywork deterioration. As paintwork oxidises, it becomes dull, faded and worn. A ceramic coating protects against every variable, preventing chemicals from bonding with the paint.
High-Gloss Pristine Bodywork
If you're passionate about the aesthetic of your car, a ceramic coating is a statement finish, bringing out the depth of colour in wraps and paintwork with a glossy, slick sheen. With superb protection from the elements and an exceptionally durable finish, a ceramic coating will ensure your vehicle looks showroom fresh every day.
Professional-grade ceramic coating is ideal for exterior car applications, providing a robust protective layer that shields the paintwork, bodywork or vinyl wrap design underneath.
Common paintwork deterioration is caused by sunlight, acidic air contaminants and chemical stains. A powerful ceramic coating is resistant to all types of fading, staining and dulling.
Car owners looking to amplify the appearance of their vehicle choose ceramic coating for the increased depth and clarity of colour as a clear, invisible coat that adds value.
The hydrophobic properties of ceramic coating make it perfect for preserving plastic, fabric and rubber surfaces on the interior of vehicles.
Ceramic layering is an exceptional finish for any car, whether rolling out of the showroom for the first time or part of a remodelling project to make cleaning easier.
Adding a ceramic coating to your interior protects inner fabrics from liquids and spills, which roll-off, safeguarding against stains and damage.
Ceramic coatings can be applied to all wheels, and wheel finishes, including gloss, polished, satin, matte, and custom painted car wheel-sets.
Using a ceramic film on your wheels will ensure they look fresh and remain in superb condition for significantly longer.
Wheels take the brunt of road force and surface oil and will remain insulated from chemical etching, UV damage and debris, making your wheels simpler to maintain in the process.
Frequently Asked
Questions
Yes – professional ceramic coatings use nano-ceramic technology and are suitable for vinyl wraps and PPF films.
The secret is in the nanoparticles, measured in nanometres (nm). If you're interested in the science, the unbeatable functionality stems from crosslinks between a new 7 nm particle and 20 nm particles, providing reinforcement and a thicker coating.
Ceramic coatings are resistant to stains, spills, oil, grime, UV rays – and won't crack, peel, or start to yellow no matter how many hours you spend on the go.
Vinyl car wraps and ceramic coatings can get a little technical, so the WrapUK team has compiled some answers to the most common questions we receive!
Ceramic car coatings are a seriously innovative solution and go way beyond as an ultra-durable defence for vehicle bodywork, custom paint and vinyl wraps.
A ceramic coating is the leading performance protection, keeping your car looking glossy and fresh, maximising the lifespan of your paintwork with a tough structure that can withstand whatever you throw at it.
The ceramic layer forms a film, which substantially reduces surface hazing, with swirl resistance and flawless safeguards against abrasion and chemicals.
No – ceramic coatings have an extremely strong molecular structure that isn't vulnerable to even harsh wash chemicals or things like bird droppings that typically damage the paintwork.
Your coating is resistant to extreme heat (from -40 °C to 250 °C!), so even in the depths of winter or peak of summer, your car will look exceptional.
An extra option is to over-coat your ceramic layer with a hydrophobic treatment, augmenting performance for a slick, polished finish that won't dull.
Car enthusiasts can opt for a ceramic pro cleaner, like a quick detailer, to keep the coating looking incredible, but otherwise, water and a normal shampoo will do the trick.
A lot depends on the condition of your existing paintwork, whether you're applying a new vinyl wrap at the same time, and the size of your vehicle.
Ceramic coatings are just as suited to commercial vans, lorries and trucks as cars and, in every case, will prolong the durability and improve the appearance of the bodywork.
You can find the WrapUK ceramic coating packages above, with varying paint correction services to ensure your vehicle is fully prepped before application.
In most cases, a professional ceramic coating installation takes from three days. We wash and assess the vehicle, correct paint imperfections (such as light scratches or swirls) and then get to work.
First, a safe preparatory solvent is applied, and then the coating is levelled and stacked to achieve the immaculate finish you're after.
No – ceramic coatings are precision fitted by bodywork experts and shouldn't be applied at home.
The WrapUK team has years of experience installing high-quality vinyl wraps, decals and ceramic coatings. The process requires an exacting level of detail and an understanding of solvent-based coatings to achieve the right results.
Please get in touch if you'd like more information about ceramic coatings or advice about which service best suits you!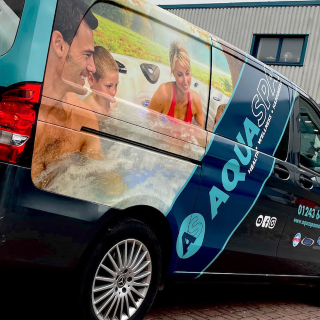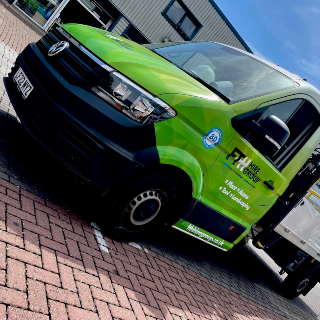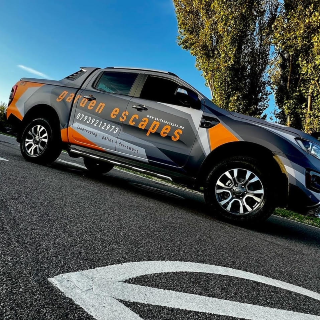 Provide us some base information to get your quote ASAP.